Small Hand Bags
Leather Handbags | Leather Handbags Manufacturers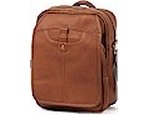 We are one of the finest leather goods manufacturers from India and export variety of Leather handbag worldwide for buyers around the globe. Hand bag like leather attaches which is suitable for men and women both are high in demand globally Straight from the hottest runways in Europe, man bags offer a perfect way to keep all your stuff on hand. We manufacture leather bags beautifully-crafted in so many styles and sizes as per buyer's request. Our designer team also make sure that buyer get a product exactly as per their design specifcations. The leather handbags are so perfectly made that a buyer will appreciate us for our craftsmanship.
Designer Handbags for Men
Nowadays demand of designer handbags and ladies handbags are so high because of men carrying gadgets are too big for their pockets to comfortably hold nowadays. That's why leather hand bags has come into fashion as a must-have accessory for men. We love to design and even redesign your design of leather handbags in such a way that it can carry as many things as possible in a compact space, these bags for men are perfect for holding today's most popular portable gadgets as well as everyday necessities. You will leather handbags manufactured by us. You can say true leather hand bag for men
The leather and the hardware used are outsourced from some of the best brands in the industry, We manufacture men's bags offer exceptional quality no matter what the style. Leather hand bags can be made to be worn on the shoulder or across the chest and those made to be held by the body or a handle, the options are all yours.
Some men are used to the look and feel of messenger bags, consider a bag made to go over the shoulder or across the chest. While most messenger bags are made to hold bigger items, the bags for men we manufacture are more compact and easier to pair with all kinds of outfits. That's what the name handbag…
Same way keeping in mind about compactness of leather handbags buyers can go for manufacturing for men who like the compact size of leather fanny packs but prefer to hold bag like a portfolio or briefcase, they can go for bags made to be held by the body or by a handle. Often featured with a wrist strap, these men's bags are great if you don't like the look or feel of a wide strap on your shoulder or across your chest.
Why Choose Us as Leather Goods Manufacturers
For over 15 years, we have been committed to providing global buyers with excellent leather products at very good price. We choose the leather lines we carry with utmost care, ensuring that each item we manufacture and export is meet our stringent code of customer satisfaction. We believe 100% customer satisfaction and value for money. We never compromise in quality and finish of the product at any cost because we that is our asset for what we are known for.
Leather Hand Bags Manufacturers - Apex Leather Goods