Leather Goods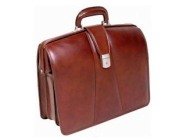 Leather Goods Manufacturers having Leather goods Factory in India Chennai, Leather Goods Manufacturers Exporters Suppliers Of Leather Handbags Wallets Purses Bags Belts Briefcase Jackets Gloves Hand made Custom Leather Goods accessories Leather Products in India since 1995,We manufacture all kinds of Leather Goods and accessories in our quality leather factory located at chennai India.
Apex Leather since 1995 is high quality Leather Goods Manufacturers and we are leading Leather Goods manufacturers of Leather goods like Leather Hand bags, Leather Wallets, Leather Purses, Leather Belts, Leather Briefcase, Leather Jackets, Leather Backpacks, Leather Duffle Bags, Leather Laptop Bags, Leather Binders, Leather Folders, Leather Desk Accessories, Leather Promotional Gifts, Leather Gifts, Leather Corporate Gifts, Leather Pilot Case, Leather Padfolios, Leather Daily Planners, Leather Credit Card Holders, Leather Sling Bags, Leather Messenger Bags, Leather Card Holders, Leather Catlog Cases, Leather Business Card Holders, Leather ipad Holders, Leather Passport Covers, Leather Toiletry Bags, Leather Travel Bags, Leather Office Bags, Leather Wallets for men, Leather Wallets For Women, Leather Jackets For Men, Womens Leather Jackets, Leather Luggage Bags, Leather Handbags, Leather Portfolios etc.
If you are looking for Leather Goods Manufacturers and Leather Goods Exporters of all kinds of leather Products,Apex Leather is your quality leather goods manufacturers & Leather Goods Exporters of all kinds of Leather Products at very best Price.We export Leather Goods Worldwide.
Leather Goods Categories are as Follows:
Feel Free to Contact us :
Apex Interglobal Private Limited
Mobile: +91- 9962008888
Phone: +91-44-24330555
Fax: +91-44-24330333
Email:This email address is being protected from spambots. You need JavaScript enabled to view it.
---